HOWDY !
Welcome to Wanabe Ranch
located near Cedaredge, Colorado

20243 Brimstone Rd.
Cedaredge, C0. 81413

720-272-5255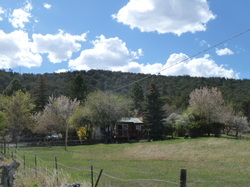 We offer over night or short term boarding /camping
Photo of main house at Wanabe Ranch - right at the base of the Grand Mesa.... There are so many activities to enjoy in this beautiful area. Below are some older pics of old friends and Horse Lovers just doing what they love!
Click on photo for caption…
!!



---
Over Night Camping near Cedaredge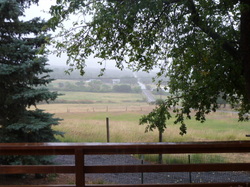 If you are cruizing thru Colorado, you are welcome to camp over night. There is room for a trailer/camper and we have a corral big enough for several horses set up for overnight use.
Enjoy beautiful views, music, trails, festivals, wine tasting, fishing, art and pleasant weather!
below are pics of the round pen and area for trailer parking next to the picnic table under the old apple tree.
---
The guest cabin is almost finished... pics coming soon.
When completed this
will be available for over night stays.
(below)




The Stallion Shed -
Picasso can show off to his ladies!
If you are traveling with a stallion
this could be made available for a couple of days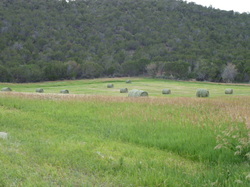 First attempt at raising and baling hay….. Can't imagine doing this by hand back in the old days.
---


Quotes for the week …….
~~~~~~~~~~~~~~~~~~~~~
You only live once, but if you do it right, once is enough
> Mae West <
~~~~~~~~~~~~~~~~~~~~
Always borrow money from a pessimist
they won't expect it back
> Oscar Wilde <
~~~~~~~~~~~~~~~~~~~~~
How is it one careless match can start a forest fire,
but it takes a whole box to start a campfire?
---